Friday, April 4, 2008
NCUR Beach Party Planned for April 11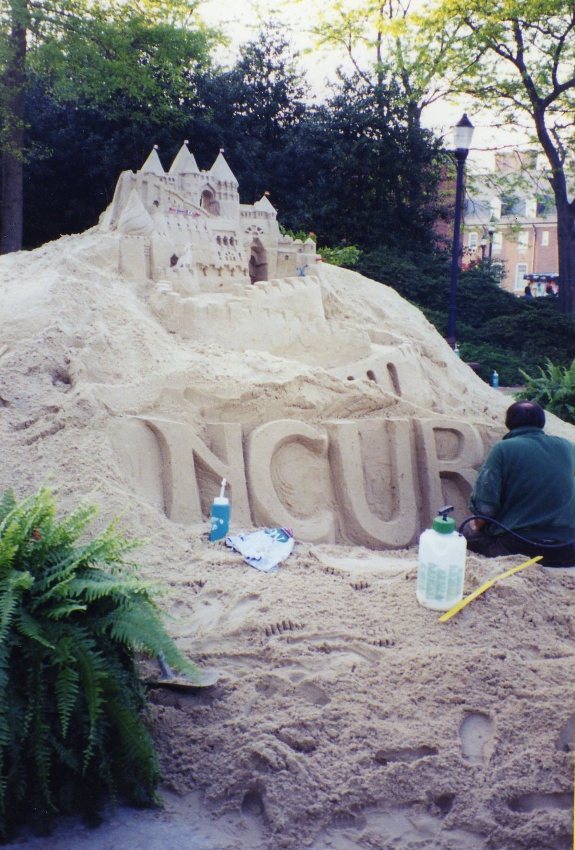 SALISBURY, MD---Salisbury University may not be waterfront property, but after a long day of academics, scholars participating in the 22nd annual National Conference on Undergraduate Research (NCUR) at SU will be able to unwind at a "beach party," Friday, April 11, on the Henson lawn.
With music by Salisbury steel drum band MP Steel, the party will give the 2,800 NCUR students and faculty from 350 campuses the chance to kibitz and have fun with those from other campuses. Five of the 85 tons of sand deposited near Henson Hall will be shaped into a massive sculpture of the NCUR logo by George Zaiser, whose work in Ocean City and other beach resorts has attracted national attention.
Dinner and dessert will be provided. The beach party will also feature a caricaturist and photographers from United Beach Photo creating commemorative photo keychains similar to Ocean City's famous "Scopes!" Participants may also sample free Dolle's salt water taffy or ride one of five Segways around campus.
All NCUR presenters and faculty are invited. Admission is $30. Tickets may be purchased at the registration desk in the Wicomico Room of the Guerrieri University Center. For more information call 410-677-5046 or visit the NCUR Web site at http://www.salisbury.edu/ncur22.