Monday, May 9, 2011
Mitchell Wins Prestigious Pushcart Prize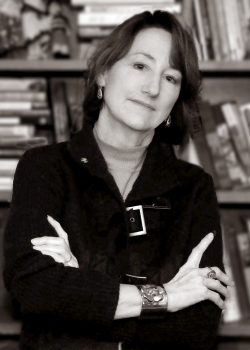 SALISBURY, MD---Nancy Mitchell, faculty member of the English Department at Salisbury University, is a winner of this year's prestigious Pushcart Prize. According to The New York Times, the Pushcart Prize is "a distinguished annual literary event," while the Chicago Tribune calls it "the ex-officio house organ for the American literary cosmos."
Mitchell is honored for her poem "Grace Notes," originally published in Green Mountains Review. Editor Elizabeth Powell said, "We are delighted and grateful for this recognition of excellence. Nancy Mitchell is a poet of our times, working at the heights of her imaginative and technical powers. We are proud and lucky to publish her work." Jacob White, another editor, added, " It is especially gratifying to see a poet recognized for work that is so humble yet so deeply inhabited, so honest."
"I am grateful for the support of my colleagues," said Mitchell. "I hope such external validation may be useful for SU writing students in some way, perhaps helping in expanding horizons for them as my teachers have done for me."
The Pushcart Prize recognizes excellence in writing, in addition to editing and publishing by small presses such as Green Mountains Review. The Pushcart Prize: Best of the Small Presses anthology is published every year and is used at many universities as a creative writing textbook. "Grace Notes" will be published in the 2012 edition. In addition, Mitchell will be appointed to the Prize's editorial board.
Mitchell is the author of two books of poems, The Near Surround (2002) and Grief Hut (2009). Her poems have appeared in Agni, Poetry Daily, Salt Hill Journal and Great River Review, among others.
Library Journal calls The Pushcart Prize anthology "essential," and Kirkus Reviews says it is "must read for anyone interested in the present and future of America's arts and letters."
"We have been proud to have Nancy as a member of our department since she joined our faculty," said Dr. Elizabeth Curtin, chair of SU's English Department. "We are delighted that the Pushcart Prize board recognizes what we have long known: She is a teacher and writer of notable talent."
For more information, call 410-543-6030 or visit the SU Web site at www.salisbury.edu.