Friday, February 23, 2018
Miller Continues Adventures in Ideas Series with 'A Philosophical Conversation About Addiction' March 3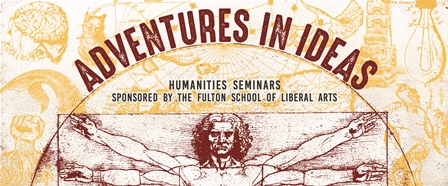 SALISBURY, MD---The opioid crisis has brought addiction to the forefront in the U.S. and has had an impact on the Delmarva Peninsula.

When it comes to addressing this crisis, some may think philosophy has little to offer. But philosophers have been reflecting on addiction for many years, and understanding it better can help steer those affected toward healing.

That is what Dr. Jerry Miller will suggest during SU's next Adventures in Ideas: Humanities Seminar program, "A Philosophical Conversation about Addiction and the Sobering Wisdom of Recovery."

The program is 10 a.m.-3 p.m. Saturday, March 3, in Conway Hall Room 179. Miller emphasized the sessions will be devoted to conversation, not lecturing.

"We live in an addictive society, and all of us tend to be addicts of control," he said. "In addition to sharing our experience of this, I hope we can explore those deep experiences of meaning that open us to love, which is the real alternative to addiction."

Miller, who taught at SU for 36 years and co-founded the University's annual Philosophy Symposium, is the author of several books and the coeditor of Sobering Wisdom: Philosophical Explorations of Twelve Step Spirituality, published in 2015 by the University of Virginia Press.

Sponsored by SU's Charles R. and Martha N. Fulton School of Liberal Arts and the Whaley Family Foundation, the program includes a morning and afternoon session. The fee is $30, and the program includes lunch as well as a continental breakfast. The public is invited.

To RSVP call 410-543-6450 or email Donna Carey at dmcarey@salisbury.edu. For more information visit the SU website at www.salisbury.edu.