Wednesday, September 10, 2014
Mettler Speaks on 'Inequality and Higher Eduacation' at SU Thursday, September 25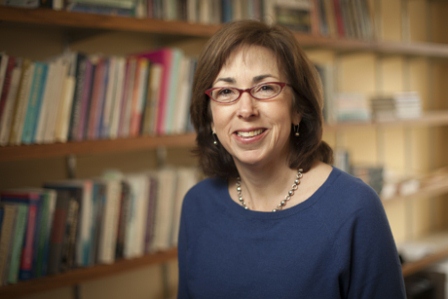 SALISBURY, MD---According to author and educator Suzanne Mettler, the United States is having the wrong conversation about higher education.
In her new book Degrees of Inequity: How the Politics of Higher Education Sabotaged the American Dream, she argues that college systems work well for those born into well-off families … but few others. The question everyone should be asking, she says, is "Why?"
[Related link]Mettler, Cornell University's Clinton Rossiter Professor of American Institutions, shares her observations during the presentation "Inequality and Higher Education" 6 p.m. Thursday, September 25, in the Great Hall of Salisbury University's Holloway Hall. Her talk is part of SU's Multiple Dimensions of Inequality Lecture Series.
The author studied U.S. higher education for eight years before drawing the conclusion that student debt, though pressing, is not the biggest problem facing colleges and universities. The largest issue, rather, is a caste system that favors the rich and penalizes the poor, she said.
Among the examples she has cited to uphold this argument are lack of government funding at the community college level and the rise of for-profit colleges that often place students deeper in debt than those attending private institutions due to those students' average economic levels.
She also looked at federal support for higher education, from President Nixon's decree that "No qualified student who wants to go to college should be barred by lack of money," to President Reagan's decrease in federal student aid to President Obama's higher education reforms.
The New York Times called Degrees of Inequity a "thoroughly researched argument that leaves one both a little bit smarter about how politics work in this country and also very worried about a college and university system so clearly in crisis." The Washington Post lauded it as a "provocative new book."
Sponsored by SU's Political Science and Sociology departments, Charles R. and Martha N. Fulton School of Liberal Arts Dea's Office, and Institute for Public Affairs and Civic Engagement (PACE), admission is free and the public is invited.
For more information call 410-543-6030 or visit the SU website at www.salisbury.edu.