Tuesday, April 17, 2012
McCormick CEO Wilson is Next Perdue Executive Leader Speaker April 19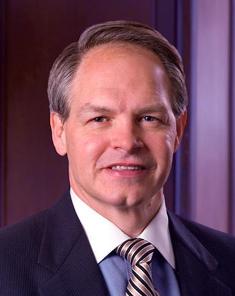 SALISBURY, MD---The Eastern Shore and Old Bay seasoning go hand-in-hand.

Salisbury University's Franklin P. Perdue School of Business hosts the man behind this and many other spices, McCormick and Company Chairman, President and Chief Executive Officer Alan D. Wilson, as the next speaker in the school's Perdue Executive Leader series.

Wilson's presentation is 3:30 p.m. Thursday, April 19, in Holloway Hall Auditorium.

Since joining Baltimore-based McCormick in 1993, he has led organizations within the company from supply chain to business units. He held many executive management roles, serving as president of TPI, McCormick Canada, U.S. consumer foods and McCormick North America, as well as the company's chief operating officer. He ascended to his current position in 2008. In 2011, he led the company to a record $3.7 billion in sales.

Previously, Wilson worked at Procter & Gamble, where he held progressively responsible positions in product supply, procurement and manufacturing. He earned his B.S. in communications from the University of Tennessee in 1980, attending on an ROTC scholarship. After college, he served as a U.S. Army captain with tours in the United States, United Kingdom and Germany.

Wilson currently serves on boards of directors for the Grocery Manufacturers Association, MeadWestvaco Corporation, the Greater Baltimore Committee and the Healthy Weight Commitment Foundation.

He also is a member of the Maryland Economic Development Commission and Business Roundtable for Education and University of Maryland, Baltimore County Board of Visitors. He is past president of the University of Tennessee, Knoxville, alumni board and received the university's Accomplished Alumni Award in 2010.

Admission to his talk is free and the public is invited. A reception follows in the Holloway Hall Social Room. For more information call 410-543-6030 or visit the SU Web site at www.salisbury.edu.