Thursday, January 8, 2009
Matern and Layton Join SSO Board
SALISBURY---The Salisbury Symphony Orchestra recently welcomed two new members to its Advisory Board. Walter Matern is the new chair of the Development Committee, and Elizabeth (Liz) Layton joins as recording secretary of the board. Both bring to their positions lifelong appreciation of classical music.
Walter Matern's passion for classical music began during his childhood in Worcester, MA, where he remembers his father using one of the first FM radios to listen to the works of Brahms and the Strausses. Piano lessons in his youth instilled a great appreciation for those who had mastered the instrument, and his shared Lutheran faith with Bach furthered his sense of connection to classical music.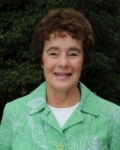 Liz Layton's affinity for classical music also began in childhood. Her parents' New York apartment was always filled with the music from old 33 rpm records, and her father took her to see her first opera, Mozart's Figaro, at the old Met.
Matern's love of classical music has remained a constant in his life. While studying medicine in Wuerzberg, Germany, he was a regular attendee of the annual Mozart Fest, and after returning to the U.S., he took advantage of the vibrant music scene of Cincinnati, OH.
Layton has also continued to support the classical music community throughout her life, traveling with her husband, Garrett, to Baltimore, Washington, D.C., Philadelphia and New York for operas and symphony events. Before the founding of the SSO, the Laytons played an active role in bringing the BSO to the area, and they are regular attendees of local performances.

Since moving to Salisbury three years ago, Matern has contributed to the local classical music scene as well, coming full-circle to once again connect to his favorite music through FM radio, as a volunteer announcer for WSCL.
The Laytons were founding members of the station, and Liz Layton served for several years on the WSCL advisory board. In addition to her role in bringing classical music to the Shore, Layton earned an M.A. in English from Salisbury University and went on to teach as adjunct faculty at Wor-Wic Community College for 14 years.