Monday, April 21, 2008
Maryland House of Delegates Speaker Michael Busch Visits SU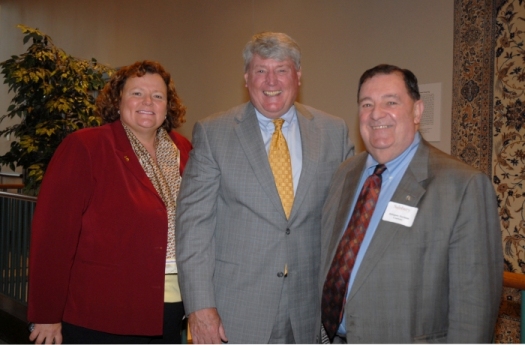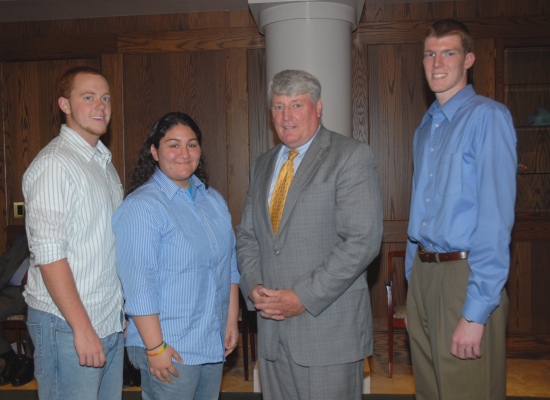 Pictured (from left) are SU President Janet Dudley-Eshbach, Maryland House of Delegates Speaker Michael E. Busch and Delegate Norman H. Conway. Also pictured (from left) are SU freshman Pat Gotham, junior Lili Afkhami, Speaker Busch and senior Mike Hawkins.
Salisbury University welcomed Maryland House of Delegates Speaker Michael E. Busch to campus on Monday, April 21.
An elected official known for building consensus in Maryland's sometimes contentious House of Delegates, Speaker Michael E. Busch is Salisbury University's 2008 John R. Hargreaves Distinguished Legislative Fellow. His visit is part of the fellowship program, and included a tour of campus and meetings with President Janet Dudley-Eshbach and SU students.
Representing Maryland's 30th Legislative District, Busch was elected to the House of Delegates in 1987 and became Speaker in 2003. His most noteworthy accomplishments are his tireless efforts to improve the quality of health care for Marylanders and his consistent support of education, law enforcement and land preservation.
Sponsored by SU's Institute for Public Affairs and Civic Engagement (PACE), the Hargreaves Award was made possible by contributions to the University in memory of John R. Hargreaves, a member of the Maryland General Assembly from Caroline County.