Thursday, February 16, 2017
Maryland History Day Regional Competition at SU, February 25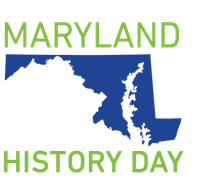 SALISBURY, MD---Middle and high school students from Wicomico and Somerset counties explore the past during the second annual Maryland History Day regional competition at Salisbury University on Saturday, February 25.

Presentations are 9 a.m.-1 p.m. in SU's Patricia R. Guerrieri Academic Commons and Perdue Hall.

This year's national theme is "Taking a Stand in History." Working solo or in small groups, students create original documentaries, exhibits, performances, research papers or websites exploring a breadth of historical topics within the theme.

"It's a great day to see so many students interested in history," said Lori Bock, Maryland History Day coordinator for Wicomico County Public Schools.

Jill Holland is the coordinator for Somerset County Public Schools.

The SU competition is divided by age range and school district. Middle school students will compete against other middle school students, while high school students compete against other high school students. Wicomico students compete against each other, as do Somerset students. The counties do not compete against each other.

Projects are judged by area teachers and local historians trained by Dr. Beatriz Hardy, SU dean of libraries and instructional resources, who worked four years at the National History Day program's national office.

The top two finishers in each category and division receive medals and the chance to advance to the statewide Maryland History Day competition at the University of Maryland, Baltimore County, on Saturday, April 29. Winners of that competition move on to the National History Day contest at the University of Maryland, College Park, from June 11-15.

Sponsored by Maryland Humanities, SU's Charles R. and Martha N. Fulton School of Liberal Arts, and SU Libraries, admission is free and the public is invited. For more information visit https://www.mdhumanities.org/programs/maryland-history-day.



For more information about SU call 410-543-6030 or visit the University's website at www.salisbury.edu.