Friday, October 28, 2011
Maryland Attorney General Doug Gansler Speaks at SU November 2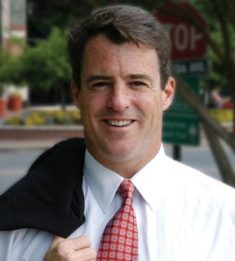 SALISBURY, MD---Maryland Attorney General Doug Gansler speaks on the status of civil rights in the state to commemorate Constitution Day at Salisbury University.

His talk is 1:30 p.m. Wednesday, November 2, in the Great Hall of Holloway Hall.

In light of the Defense of Marriage Act contestation by the Obama administration and the repeal of the Don't Ask, Don't Tell law, Gansler also discusses the status of gay marriage in the state from a non-partisan perspective.

Gansler was elected to his second term as attorney general on November 2, 2010, after running unopposed in the primary and general elections. He is president of the National Association of Attorneys General. He previously served as chair of the Democratic Attorneys General Association (DAGA).

He was an assistant U.S. Attorney from 1992-1998 and state's attorney for Montgomery County from 1999-2007. As attorney general, Gansler serves on the Maryland State Commission on Criminal Sentencing Policy and strives to make environmental crimes his priority. He has played a major role in helping to conserve the Chesapeake Bay and has fought for some of Maryland's strictest environmental penalties.

Gansler also is dedicated to civil rights and created the Director of Civil Rights position in the Office of the Attorney General. He received the Dr. Martin Luther King, Jr. Dream Keeper's Award for augmenting diversity within his office and the Montgomery County State's Attorney's Office. He created the first Maryland Attorney General Gang Prosecution Unit and co-chairs the statewide Human Trafficking Task Force. He also co-chairs Maryland's Family Violence Council.

He is a graduate of Yale University and received his law degree from the University of Virginia School of Law. Before entering public service, he was a civil litigation counsel for the Coburn & Schertler law firm and was an associate at Howrey & Simon.

Sponsored by the Institute for Public Affairs and Civic Engagement (PACE), admission to his talk is free and the public is invited to attend. A reception follows in the Social Room.

For more information call 410-543-6030 or visit the PACE Web site at www.salisbury.edu/pace.