Wednesday, December 7, 2011
Marshall to Be Honored During SU Winter Commencement Saturday, December 17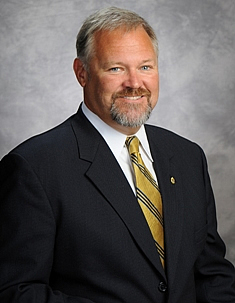 Dwight "Duke"
Marshall Jr.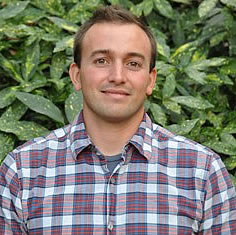 Joseph Meier

SALISBURY, MD---Some 23 years ago, in 1988, Dwight "Duke" Marshall Jr. earned his B.S. in liberal studies from Salisbury University. This year, he is attending the University's Commencement ceremony for a different reason.

The SU Alumni Association presents Marshall with its Alumni Leadership Award during the University's 86th-year Winter Commencement, scheduled 2 p.m. Saturday, December 17, at the Wicomico Youth & Civic Center.

Marshall has been involved with the Alumni Association's board of directors since 2003, serving as its president from 2007-2009. During his presidency, the board continued its record of 100 percent participation in contributing to SU's annual fund. He also was instrumental in encouraging new donors to contribute to the University's Taking Excellence to New Heights Campaign 2012 and became a major donor himself, naming a conference room for his parents, Dwight and Mary Ada Marshall, in Perdue Hall.

In addition, he has been heavily involved with SU's Sigma Alpha Epsilon (SAE) fraternity chapter, serving as a member and advisor for the past 18 years. Earlier this year, he received the prestigious SAE Merit Key Award for service to the fraternity and greater community. The local businessman is currently an active member of the Salisbury University Foundation board of directors, as well as the Community Foundation of the Eastern Shore, Lower Eastern Shore Heritage Council and Tylerton Community Council.

"Duke has been and continues to be a tremendous advocate for SU," said Jayme Block, interim director of alumni relations and gift development. "During the past two decades and beyond, his entrepreneurial spirit and community commitment have benefitted many throughout the Delmarva Peninsula. We appreciate the support he gives his Alma Mater."

In addition to alumni, the association also honors four SU faculty at Commencement with the annual Faculty Appreciation Awards. This year's recipients are Drs. George Whitehead of the Charles R. and Martha N. Fulton School of Liberal Arts, Karen Badros of the Richard A. Henson School of Science and Technology, Jeffrey Kottemann of the Franklin P. Perdue School of Business, and Nancy Michelson of the Samuel W. and Marilyn C. Seidel School of Education and Professional Studies.

The Commencement speaker is graduating political science and conflict analysis and dispute resolution major Joseph Meier. The non-traditional student from Parsonsburg, MD, quit his job with his family business, cell phone tower maintenance contractor BLC, Inc., to focus on his education at SU in hopes of pursuing a job with the federal government.

His ultimate goal: to spend more time with his children, ages 5, 3 and 10 months, which the frequent travel necessary for his old job did not allow. With the required four-year degree, he plans to begin the hiring process for an FBI position in January. He believes SU's faculty have prepared him well.

"Every one of them brought something new to the table in terms of expertise and really opened my eyes to how the country is run," said Meier, who is also a Presidential Citizen Scholar through SU's Institute for Public Affairs and Civic Engagement (PACE).

Reflecting on his experiences, he offered his fellow graduates the following advice: "Don't limit yourself. If you have a goal, do your best to set yourself up along the way to achieve it. It's easy to say you want something, but it means a lot more when you actually go after it."

Among undergraduates, 441 students receive the Bachelor of Science and Bachelor of Arts. Some 57 receive master's degrees.

Admission to Commencement is by ticket only. A reception at the Civic Center follows. For more information call 410-543-6030 or visit the SU Web site at www.salisbury.edu.