Thursday, January 15, 2015
Mariner Discusses 'Slave and Free on Virginia's Eastern Shore' March 2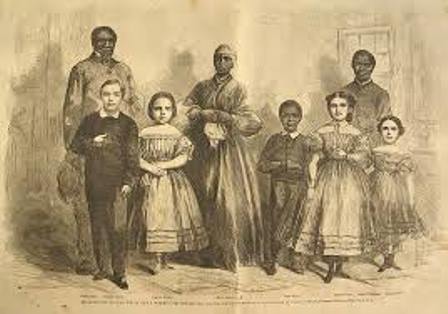 SALISBURY, MD---Salisbury University's African-American History Month celebration continues with the presentation "Slave and Free on Virginia's Eastern Shore: From the Revolution to the Civil War" with the Rev. Kirk Mariner.

His talk is 7 p.m. Monday, March 2, in Fulton Hall Room 111. He discusses the region during the antebellum period, dispelling preconceptions and stereotypes about slavery on the Shore.

As an author, Mariner has written extensively about Eastern Shore Virginia history and heritage. Along with Slave and Free on Virginia's Eastern Shore, his books have included Revival's Children: A Religious History of the Eastern Shore of Virginia, Once Upon an Island: The History of Chincoteague, God's Island: The History of Tangier, Off 13: The Eastern Shore of Virginia Guidebook, True Tales of the Eastern Shore and Glimpses of a Vanished Eastern Shore.

Mariner's presentation is in connection with the National Constitution Center and American Library Association traveling exhibit "Lincoln: The Constitution and the Civil War" at SU's Edward H. Nabb Research Center Gallery, 190 Wayne St.

Sponsored by the Nabb Research Center, admission to his talk is free and the public is invited. For more information call 410-543-6312 or visit the center's website at http://nabbhistory.salisbury.edu.