Thursday, April 26, 2012
Maloof Discusses Ancient Forests at Longwood Gardens April 28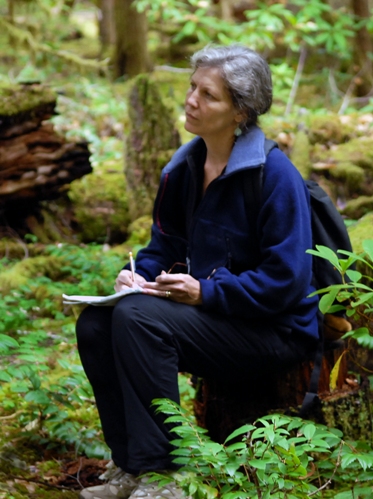 SALISBURY, MD---Dr. Joan Maloof, who recently retired from Salisbury University's Biological Sciences Department, speaks at Longwood Gardens at 11 a.m. and 1 p.m. Saturday, April 28. In celebration of Arbor Day, she discusses her book Among the Ancients: Adventures in the Eastern Old Growth Forests in the Visitor Center Auditorium. Book signings follow.
"I have been visiting Longwood Gardens since I was a young girl, so I am excited to be speaking," Maloof said. During the lecture, she examines some of the 26 forests she explored for her book and discusses her latest venture, a national Old-Growth Forest Network.
"Doing research led me to see just how rare these ancient forests are," she said. "Forests are one place that healing can happen; they can recover."
Maloof recently celebrated the first official dedication of two forests into the network. Located in Cook Forest State Park, which spans Clarion, Forest and Jefferson counties in northwestern Pennsylvania, they were inducted during an Eastern Native Tree Society meeting. Forests in Maryland and California will soon be added.
Maloof's efforts were recently featured in Garden & Gun, a magazine which explores how to live life more engaged with the land and traditions that shape the Southern way of life.
Advanced registration for the Longwood Gardens lectures is required and space is limited. For more information call 610-388-1000 or visit the Longwood Gardens Web site at www.longwoodgardens.org.