Monday, August 22, 2011
'Main Street Salisbury' Exhibit Hangs at Nabb Gallery August 29-May 25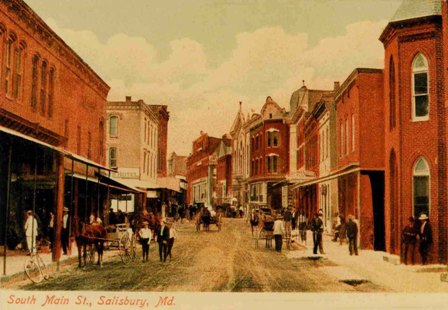 SALISBURY, MD---From the humble grocers and haberdashers to the majestic Ulman Theatre, Salisbury's Main Street was a center of commerce at the turn of the 20th century.
Salisbury University's Edward H. Nabb Research Center for Delmarva History and Culture Gallery, 190 Wayne St., explores the businesses that made up the central commercial district through the exhibit "Main Street Salisbury." The display hangs from August 29-May 25.
Gallery hours are 1-4 p.m. Mondays, Wednesdays and Fridays, closed holidays. Co-sponsored by the Nabb Research Center and DiCarlo Digital Copying Center, admission is free and the public is invited.
For more information call 410-543-6312 or visit the Nabb Research Center Web site at http://nabbhistory.salisbury.edu.