Wednesday, October 10, 2012
Lecture Explores Italian Stereotypes in Film Thursday, October 11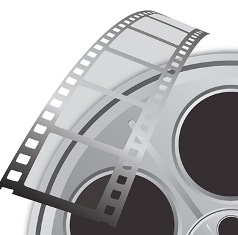 SALISBURY, MD---Dr. Richard Keenan discusses the American film industry's treatment and perception of Italians and Italian Americans 7 p.m. Thursday, October 11, in Room 111 of Salisbury University's Fulton Hall.

His presentation, "Gangsters, Buffoons, Poignant Suffering: Italian Stereotypes in American Films," includes clips from a variety of movies from the 1930s to the present. Included is the transition of Sophia Loren from sex symbol to her Academy Award-winning role in Two Women, directed by Vittorio De Sica.

Keenan, professor emeritus and former chair of the University of Maryland Eastern Shore's Department of English and Modern Languages, has published journal articles on director D.W. Griffith, among others. He also authored the book The Films of Robert Wise.

Sponsored by SU's Modern Languages and Intercultural Studies Department, admission to his talk is free and the public is invited. For more information call 410-543-6030 or visit the SU Web site at www.salisbury.edu.