Wednesday, September 10, 2014
Lattimore, Zeigler Perform Monday, September 29, at SU Downtown Gallery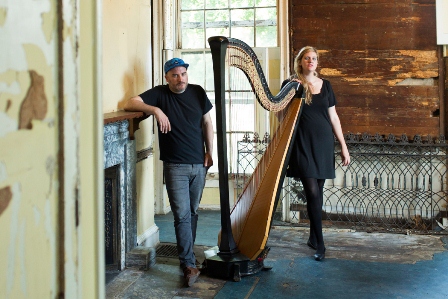 SALISBURY, MD---Musicians Mary Lattimore and Jeff Zeigler perform an evening of new music in support of their new album Slant of Light 7 p.m. Monday, September 29, at the Salisbury University Art Galleries — Downtown Campus.

A classically trained harpist, Lattimore has collaborated with musicians including Kurt Vile, Meg Baird, Thurston Moore, Ed Askew, Fursaxa, Jarvis Cocker and The Valerie Project. Pitchfork.com described her 2013 solo album, The Withdrawing Room, as "a mesmerizing and provocative debut."



Performing on the synthesizer, Zeigler is a musician, engineer and producer who, in addition to playing in the band Arc in Round, is a solo artist, mixing electronics with textural guitar. He has shared the stage with Hans-Joakim Roedelius, Phil Niblock and Benoit Pioulard, among others. His production credits include work for Philadelphia-based bands Kurt Vile, Purling Hiss and The War on Drugs.

This is event is produced by LORD C presents and sponsored by SU, the Maryland State Arts Council, the Salisbury Wicomico Arts Council and the Community Foundation of the Eastern Shore.

Admission is free, but donations are welcome. The public is invited. For more information call 410-548-2547 or visit the SU Art Galleries website at www.salisbury.edu/universitygalleries.