Friday, January 13, 2012
Larson Speaks on 'Harriet Tubman's Journeys' Wednesday, February 1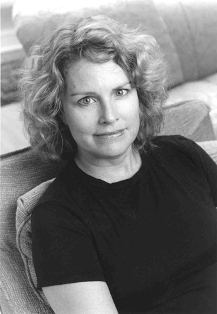 SALISBURY, MD---Dr. Kate Clifford Larson keynotes Salisbury University's African-American History Month series with the presentation "Harriet Tubman's Journeys: New Research and Fresh Interpretations of an American Icon" Wednesday, February 1.

Her talk is 7 p.m. in the Wicomico Room of the Guerrieri University Center.

The author of Bound For the Promised Land: Harriet Tubman, Portrait of an American Hero, Larson served as the consulting historian for the National Park Service's Harriet Tubman Special Resource Study, which resulted in the introduction of the Harriet Tubman National Historical Park Act. She also has consulted for museum, community and public history initiatives related to Tubman and the Underground Railroad in Maryland and New York.

Larson has been a guest instructor at professional development workshops hosted by the National Endowment for the Humanities and Teaching American History programs, among others. She teaches at Simmons College and Wheelock College in Boston.

Sponsored by SU's Multicultural Student Services Office and Edward H. Nabb Research Center for Delmarva History and Culture, admission is free and the public is invited. For more information call 410-543-6312 or visit the SU Web site at www.salisbury.edu.