Wednesday, April 4, 2012
LSCCRC Hosts Family Concert Friday, April 13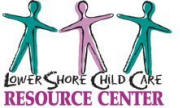 SALISBURY, MD---The Lower Shore Child Care Resource Center (LSCCRC) at Salisbury University hosts the family concert "A Night of Singing and Playing" with musician and author Sharon MacDonald 7 p.m. Friday, April 13, at Pemberton Elementary School.
The concert celebrates April as "The Month of the Young Child." MacDonald's performance includes songs from her CDs Watermelon Pie and Other Tunes!, Jingle in My Pocket: Songs That Teach, Tying Shoes and Other Musical Feets and Unglue It and Other Sticky Songs. Her children's books include Community Workers, Fruit Salad, Pets, Diddley Duck, Baby Talk in Rhyme and The Do-Nothing Machine. She also has written several teacher resource books.
Admission is free and the public is invited.
An all-day conference for early educators follows on Saturday, April 14. The conference is full, but names are being accepted for a wait list.
LSCCRC is grant funded by the Maryland State Department of Education. To reserve tickets to the concert or for more information on the conference, call the LSCCRC at 410-543-6650.