Friday, April 4, 2014
LSCCRC Event Celebrates Month of the Young Child Friday, April 11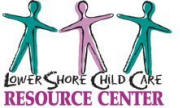 SALISBURY, MD---The Lower Shore Child Care Resource Center (LSCCRC) at Salisbury University celebrates the Month of the Young Child in April with a free family workshop.
Wolf Trap Institute master teaching artist Jeanne Wall presents "Going Buggy" 7 p.m. Friday, April 11, at the Parkside High School Auditorium, 1015 Beaglin Park Drive. Her hour-long presentation includes storytelling, puppetry and music about insects from around the world.
The event is sponsored by the LSCCRC, Somerset County Public Schools, Wicomico County Judy Center and Worcester County Judy Center with funding from the PNC Grow Up Great Foundation.
Admission is free and the public is invited. For more information call 410-543-6650 or visit the LSCCRC website at www.lowershoreccrc.org.