Friday, October 24, 2014
Kelman Discusses 'A Misplaced Massacre: Struggling Over the Memory of Sand Creek' Thursday, November 13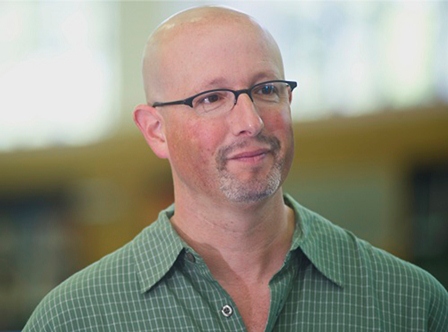 SALISBURY, MD---In the early morning of November 29, 1864, with the fate of the Union still uncertain, volunteer regiments surprised hundreds of Cheyenne and Arapaho people camped on the banks of Sand Creek in the southeastern Colorado Territory.

More than 150 Native Americans were slaughtered, the vast majority women, children and the elderly, making it one of the most infamous cases of state-sponsored violence in U.S. history.

Dr. Ari Kelman, author and McCabe Greer Professor of History at Penn State University, discusses the violent incident during the presentation "A Misplaced Massacre: Struggling Over the Memory of Sand Creek" 7 p.m. Thursday, November 13, at Salisbury University, in Perdue Hall's Bennett Family Auditorium.

His talk is part of SU's Bellavance Honors Program Lecture Series and Native American Heritage Month commemoration.

In his book of the same name, released in 2013 by Harvard University Press, Kelman examines the ways generations have struggled to come to terms with the meaning of the attack and its aftermath, most publicly at the 2007 opening of the Sand Creek Massacre National Historic Site.



In the years leading up to the site's dedication, Native Americans, Colorado ranchers, scholars, National Park Service employees and politicians alternately argued and allied with one another on the question of whether the nation's crimes, as well as its achievements, should be memorialized.

A Misplaced Massacre is the winner of the 2014 Avery Craven Award, Bancroft Prize and Tom Watson Brown Book Award. Kirkus Reviews hailed the book as a combination of historical research and novel-like storytelling that "vividly captures the controversy and pain that accompanied this reopening of a dark chapter in American History."

Karl Jacoby, author of Shadows at Dawn: An Apache Massacre and the Violence of History said he knew "of no other book quite like it," calling it "a powerful meditation on the long shadows that the past continues to cast into the present."

A National Endowment for the Humanities recipient, Kelman has contributed to a variety of public history projects, including films for the History Channel and PBS' American Experience series.

Sponsored by the Bellavance Honors Program, admission to his talk is free and the public is invited. For more information call 410-677-6556 or visit the SU website at www.salisbury.edu.