Wednesday, November 18, 2015
Jazz Ensemble Continues SU's Winter Music Festival December 10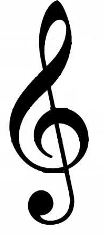 SALISBURY, MD---The Salisbury University Jazz Ensemble continues SU's 2015 Winter Music Festival, "The Sounds of Salisbury: A Family Gathering" 7:30 p.m. Thursday, December 10, in Holloway Hall Auditorium.

Directed by Jerry Tabor, the ensemble is divided into two smaller combos. The program includes "Jodi," as performed by T.S. Monk and his band; Out of the Blue's "Cherry Pickin'" and a duo of songs by Art Blakey and the Jazz Messengers: "Ms. B.C." and "Moanin'," among others.

Sponsored by the Music, Theatre and Dance Department, admission is free and the public is invited. For more information call 410-543-6385 or visit the SU website at www.salisbury.edu.