Thursday, September 28, 2006
Japanese Artist Shizumi Presents Multi-Media Event October 19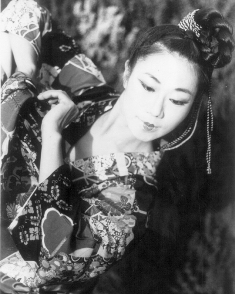 SALISBURY, MD---Salisbury University's "Artists of Asia" fall cultural events series continues with "An Artist's Journey Into the World of the Geisha" 7 p.m. Thursday, October 19, in Holloway Hall Auditorium.
Encompassing 25 years of research and a thousand years of Japanese culture in a multimedia performance, Shizumi Shigeto Manale offers insight into the traditional world and internal expression of Geisha through her 56-minute documentary. Hiroshima native Shizumi returns to SU following a performance last fall.
The event includes Japanese dance, poetry, visual arts and music while providing insight into the world of the geisha. Following the documentary screening, Shizumi conducts a question-and-answer session and perform a dance with traditional Japanese music and style with a kimono.
Shizumi's documentary, An Artist's Journey Into the World of the Geisha was screened by National Geographic. She produced the film following her dissatisfaction with the movie Memoirs of a Geisha, on which she served as a technical advisor before resigning due to creative differences. She later criticized the film for its inaccuracies in a feature article in The Washington Post.
An Artist's Journey Into the World of the Geisha is a visual and musical account of Shizumi's return to Japan. Exploring the roots of her artistic inspiration, she wanders the back alleys of Tokyo and visits the exclusive tea houses of Kyoto in search of the ancient beauty that is the heart of the geisha culture.
Shizumi has performed at the John F. Kennedy Center for the performing arts and the White House. She opened the National Cherry Blossom Festival with a performance in Washington, D.C. earlier this year. She also serves as an artistic advisor for the annual Cherry Blossom Festival in Washington, D.C.
The San Francisco Examiner calls Shizumi "An exquisite dancer ... [presenting] haunting, cannily inflected vignettes." The Washington Post says, "Shizumi reconfirmed her extraordinary finesse, dexterity, imagination, and subtlety as a performing artist ... the accent is on concise, poetic imagery and the effect is haunting, even magical."
Sponsored by the Office of Cultural Affairs, her performance is free and the public is invited. For more information call 410-543-6271 or visit the SU Web site www.salisbury.edu.