Thursday, May 2, 2013
'Incompleteness' Features Lewman Paintings Through May 11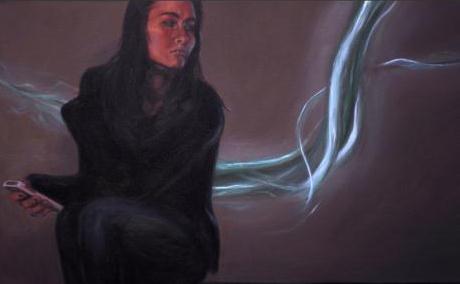 SALISBURY, MD---Works by Salisbury University senior art major Leah Lewman are featured in the solo exhibit "Incompleteness" in Gallery 303 at SU's Student Art Center, 303 W. College Ave., through Saturday, May 11.

A reception is 4-6 p.m. Thursday, May 2. Light refreshments will be served.

Lewman was featured as the first artist at the Guerrieri University Center Art Space upon its opening last fall. "Incompleteness" is her thesis exhibition, presented by SU's Thomas E. Bellavance Honors Program.

"Much of my work emphasizes the element of intense value," she said. "I enjoy experimenting with these aspects of my paintings as they interact with the human figure. Having grown up with an identical twin sister, I think I have developed an unusual way of relating to others – one that stems from that closeness to another person that so many people do not get to experience."

Admission is free and the public is invited. For more information call 410-543-6030 or visit the SU Web site at www.salisbury.edu.