Thursday, October 25, 2007
Inaugural Humanities Seminar Series Concludes November 2-3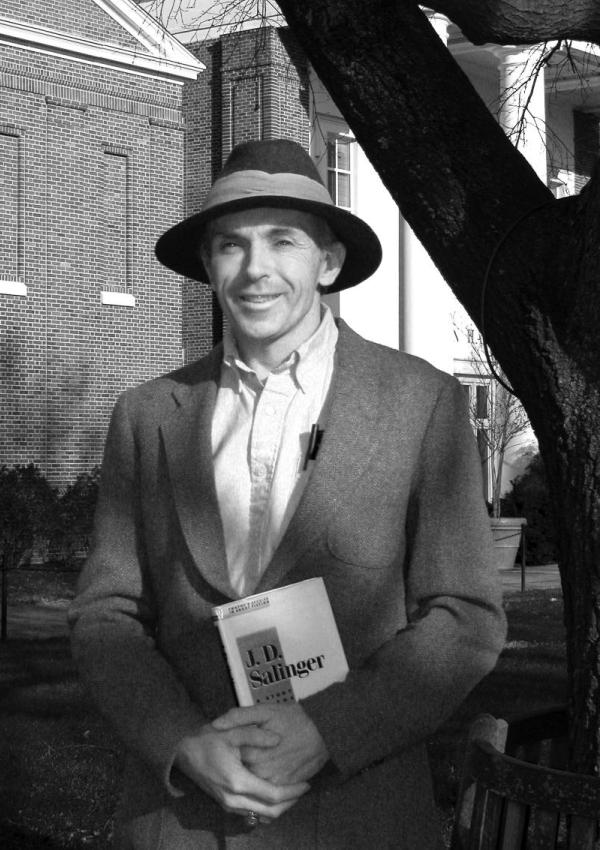 SALISBURY, MD---For Salisbury resident Howard Gordy, attending the inaugural Humanities Seminars at Salisbury University this fall was like being back in college – some 50 years ago.
Gordy is one of nearly 40 SU alumni and community members, of all ages, who attended the first two classes in the new series, designed to replicate the experience of a college classroom without papers, grades or tests. It concludes November 2-3 with a discussion of the work of the popular yet illusive author J.D. Salinger with Dr. John Wenke of SU's English Department.
"This provided me a growth experience without having to travel a great distance and without the tension of formal course requirements," Gordy said. "I ended up taking more notes that I used to in college because I wanted to be able to reflect on what I learned."
Craig Abresch of Salisbury also attended the first two classes, exploring philosophy of spirituality and the role of the '60s adventurer in American culture. "These seminars are another example of how Salisbury University supports the pursuit of knowledge and lifelong learning in our community," he said. "This is a great way of reaching out to alumni and the community, and to exemplify what it means to minister to the intellectually curious."
Sparking discussions that carried over to friendly lunchtime conversations, the seminars were stimulating and tremendously interesting, Gordy said. "Professor Don Whaley [the program's founder] has an exciting style of teaching, with energy, enthusiasm and clarity. He encouraged questions and everyone was engaged in the discussion."
SU alumna Elizabeth Layton of Salisbury said Drs. Tony Whall and Jerry Miller, who taught the first seminar, were a wonderful team. "They were amusing and I enjoyed the way they incorporated poetry and paintings into the discussions about spirituality," she said. "They elicited audience comments and I've been thinking about the topics ever since. It's a good opportunity for people who haven't delved into these fields before; I for one had never taken a philosophy course."
Abresch said he expects the final seminar to be equally interesting and informative – a glimpse into the mystery the shrouds the genius of J.D. Salinger.
Wenke's non-credit mimi-course "The Salinger Mystique, The Salinger Mystery: The Life and Work of J. D. Salinger," uses the author's magazine stories of the 1940s to explore the more well-known works of his 25-year career as a fiction writer. These include Nine Stories, The Catcher in the Rye and the Glass Family stories. Classes are 7-9 p.m. Friday and 10-noon Saturday in Fulton Hall Room 111.
Extensively published and an internationally recognized expert on Salinger, Wenke has been interviewed by USA Today, Chicago Tribune, ABC Radio and American Public Radio's To the Best of Our Knowledge along with Garrison Keillor and Margaret Salinger.
"One reason for Salinger's popularity is that many people identify with The Catcher in the Rye narrator Holden Caulfield," Wenke said. "There's an implicit mooring that happens. We see ourselves and we are connected." Wenke also explores Salinger's presence and absence in the publishing world, as well as the dynamics of his odd celebrity status.
"These seminars present us with opportunities to broaden our mind's horizon, to meet old friends, and to make new friends," Abresch said. "They exemplify the best of what people have to offer one another. I recommend them to everyone."
Sponsored by the Fulton School of Liberal Arts, the Alumni Association and the Whaley Family Foundation, the cost of each seminar is $50, which includes a Saturday luncheon. All proceeds benefit Fulton School initiatives. To register, visit http://alumni.salisbury.edu. For more information call 410-543-6030 or visit the SU Web site at www.salisbury.edu.