Wednesday, October 17, 2012
Icelandic Author Magnason Speaks at SU Monday, October 22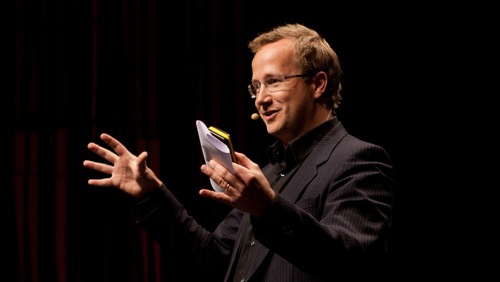 SALISBURY, MD---One of Iceland's most prolific writers, Andri Magnason, speaks at Salisbury University 4:30 p.m. Monday, October 22, in Teacher Education and Technology Center Room 226.

Magnason is an award-winning author of novels, poetry, plays, short stories and essays, and co-director of the documentary Dreamland, exploring the battle between corporations and small communities for clean, renewable energy. His works have been published in more than 20 countries.

Magnason's book LoveStar was selected as the novel of the year by Icelandic booksellers in 2002 and has been compared to works by Kurt Vonnegut and Douglas Adams, among others. His book The Story of the Blue Planet was the first children's book to receive the Icelandic Literary Prize, as well as the Janustz Korczak Honorary Award and the West Nordic Children's Book Prize. Both are scheduled for release in the United States this fall.

Sponsored by the Samuel W. and Marilyn C. Seidel School of Education and Professional Studies, Richard A. Henson School of Science and Technology, Environmental Studies Department, Eastern Shore Writing Project and Center for International Education, admission is free and the public is invited.

For more information call 410-543-6030 or visit the SU Web site at www.salisbury.edu.