Wednesday, December 17, 2008
Humanities Seminar Explores 'Harry Potter' Novels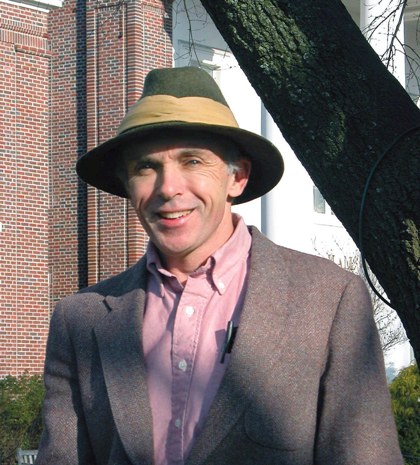 SALISBURY, MD---Salisbury University's Humanities Seminar Series concludes Saturday, January 24, with a journey into famed author J.K. Rowling's world of wizards.
"Literary Magic: The Seven Harry Potter Novels" with Dr. John Wenke of the English Department examines the seven Harry Potter serial novels from an exclusively literary perspective. It's held 10 a.m.–2:30 p.m. in the Caroline Room of the SU Commons.
According to Wenke, prerequisites for the seminar are: a love of reading; an exuberant spirit (at least occasionally); and a taste for questions that have few, if any, easy answers.
"On a global scale Rowling has put the fun back into reading and this one-day seminar will view her seven-part novel as a cohesive, even monumental, achievement," he said. "We will think about how the Harry Potter phenomenon has bridged the cultural divide between the popular and the literary."
Participants will be invited to consider Rowling's possible sources, her use of point of view, her ingenious plots, her delineations of character, her commonplace and magical settings and her lively menagerie of weird supernatural creatures. Other topics include an exploration of how a realistic framework provides the basis for Rowling's coextensive world of wizards and witches. Each volume will be looked at as a discrete narrative performance, but also as an integral part of an unfolding seven-book sequence.
Sponsored by the Fulton School of Liberal Arts, the Alumni Association and the Whaley Family Foundation, the cost is $50, which includes lunch. All proceeds benefit Fulton School initiatives. To register, visit http://alumni.salisbury.edu. For more information call 410-543-6042 or e-mail alumni@salisbury.edu.