Thursday, March 1, 2012
Historian Williams Discusses 'Delaware and the Civil War' Thursday, March 8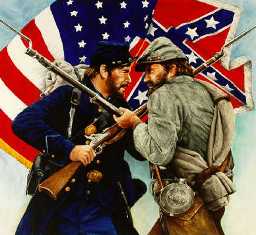 SALISBURY, MD---Called a "border state" during the Civil War, Delaware had a surprisingly vocal Confederate presence, especially among its local leaders.

Historian Stan Williams discusses the lives of some of the "movers and shakers" of Sussex County and their involvement in the war during the first half of the two-part lecture "Delaware and the Civil War." His presentation is 7 p.m. Thursday, March 8, in the gallery of Salisbury University's Edward H. Nabb Research Center for Delmarva History and Culture, 190 Wayne St. Williams returns to lead the second part of the lecture next fall.

Admission is free and the public is invited. For more information call 410-543-6312 or visit the Nabb Research Center Web site at http://nabbhistory.salisbury.edu.