Friday, February 2, 2018
'Hearing Haneke' Book Launch Scheduled March 2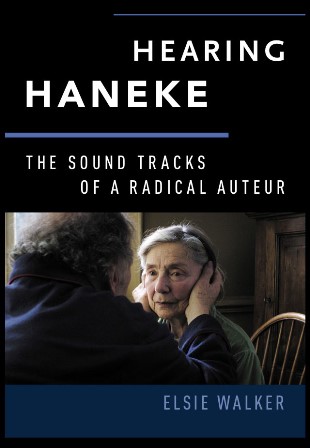 SALISBURY, MD---Salisbury University celebrates the publication of Hearing Haneke: The Sound Tracks of a Radical Auteur by Dr. Elsie Walker of the English Department with a book launch event 5 p.m. Friday, March 2, in Fulton Hall Room 111.

The book is Walker's second, following 2015's Understanding Sound Tracks Through Film Theory. Both were released by Oxford University Press.

Hearing Haneke explores the works of Academy Award-nominated filmmaker Michael Haneke through the director's use of sound. Movies such as Caché, The White Ribbon and Amour subject audiences to experiences of disturbance, desperation, grief and violence. These scenes are unsoftend by music, and often punctuated by accosting noises and painful silences that become as much as part of the final product as the actors themselves, Walker said.

Walker is co-coordinator of SU's Cinema Studies Program and co-editor of the University's international journal, Literature/Film Quarterly. Inspired to write about sound tracks after teaching courses on the subject at SU, she has presented on the topic at more than a dozen international conferences in the past decade.

Admission is free and the public is invited. For more information call 410-543-6030 or visit the SU website at www.salisbury.edu.