Wednesday, March 14, 2012
Healthy U 5K Held in Memory of Stephen L. Berstler Jr. Saturday, April 7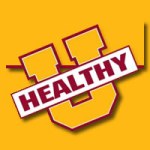 SALISBURY, MD---Healthy U of Delmarva hosts its third annual 5K run and 1-mile non-competitive walk 9 a.m. Saturday, April 7, at the Salisbury University track and field complex on Wayne Street.

This year's event is held in memory of Stephen L. Berstler Jr., a former SU student-athlete who majored in physical and health education.

Entry fee for the run is $10 and includes a T-shirt. Children 12 and under may register free. There is no fee for the walk, but registration is still required.

Honors students under the direction of Dr. Dean Ravizza in the Health and Sport Sciences Department hold a fundraiser during the event to establish a book scholarship for physical and health education majors in Berstler's memory. Ten percent of registration proceeds also benefit the scholarship.

Day-of registration begins at 8:30 a.m. Awards will be given for the top three male and female runners. An Easter egg hunt for participants age 10 and under follows.

To download a registration form, visit the Healthy U of Delmarva Web site at www.healthyudelmarva.org.

Healthy U offers a free training program for the 5K March 7-28. Participants meet on Mondays and Wednesdays of each week from 9-10 a.m. or 5:30-6:30 p.m. The program can be adjusted to fit any fitness level.

For more information on the 5K or to sign up for the training program call 410-742-9202.