Wednesday, February 29, 2012
Health Reform/Healthy Business Forum Held March 29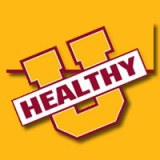 SALISBURY, MD---A Health Reform/Healthy Business Forum on today's health care environment for small businesses is Thursday, March 29, at Salisbury University. The event is 8-11:30 a.m. in the Montgomery Room 214 of the Commons.

The forum explores how health reform affects small businesses and how companies can improve profitability? Experts discuss health reform deadlines and the impact of health insurance exchanges and tax credits. They also share strategies from companies that support healthier employees and reap rewards, including higher productivity and fewer absences. Participants may share challenges and solutions.

The forum is sponsored by Healthy U of Delmarva at SU, the Mid-Atlantic Business Group on Health, and the Maryland Department of Health and Mental Hygiene's Healthiest Maryland initiative. Company owners, health champions and representatives from human resources, benefits and finance departments are encouraged to attend.

Admission is free. Seating is limited to two per company. To register, e-mail HealthiestMaryland@dhmh.state.md.us. For more information, call 410-677-3270.