Wednesday, March 30, 2016
Harpist Kara Dahl Russell Performs April 28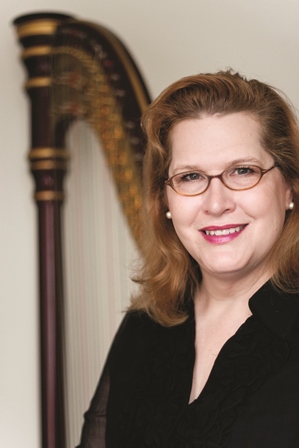 SALISBURY, MD---Harpist Kara Dahl Russell performs in concert 7 p.m. Thursday, April 28, in the Great Hall of Salisbury University's Holloway Hall.

Her concert is part of SU's Peter and Judy Jackson Chamber Music Series.

The former music director and on-air host for WSCL 89.5 FM, Russell began playing harp late in life. She was the resident harpist on staff at a large historic church in Los Angeles for three years. There, she regularly played over 50 events annually, and organized and produced events with live music performances of many genres.

In addition to performing professionally, she teaches and plays locally and nationally for events, recitals and orchestras. She won an Achievement Award in Harp from Johns Hopkins University's Peabody Conservatory and has studied harp privately with Dr. Alison Bjorkedal, Grammy Award winner; Dr. Ruth Inglefield, head of the Peabody Conservatory's Harp Department; and Dr. Anastasia Pike of the Peabody Conservatory and Columbia University.



Beyond her experience as a harpist, Russell is also a professional actress who trained at the Shakespeare Theatre in Washington, D.C. She has toured for the Kennedy Center for the Performing Arts and performed in over 40 professional stage productions nationally, and on film and television.

The Helen Hayes Award nominee's other credits include sound design, writing, script analysis, choreography and directing. With WSCL, she won two Associated Press awards for Outstanding Specialty Reporting. She also hosted the station's 13-week series Harp on This!, also aired on National Public Radio station KCSC in Oklahoma.

Sponsored by the Cultural Affairs Office, admission to her concert is free and the public is invited. For more information call 410-543-6271 or visit the SU website at www.salisbury.edu.