Friday, June 14, 2013
Guizhou Liping Dong Folk Chorus Performs at SU July 2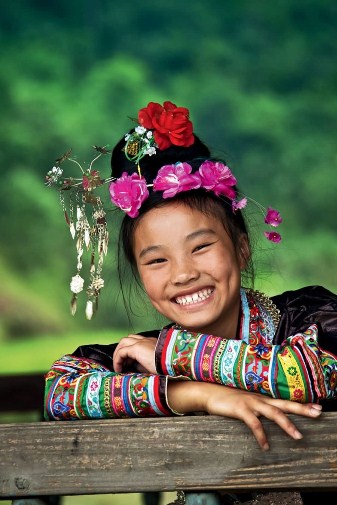 SALISBURY, MD---The Dong, one of China's 56 acknowledged minority populations, did not have a written language until the mid-20th century.

Before the 1950s, its history was passed down through oral traditions including song. On Tuesday, July 2, the Guizhou Liping Dong Folk Chorus brings the traditional music of its culture to Salisbury University during a concert at 6:30 p.m. in the Great Hall of Holloway Hall. A reception follows in the adjacent Social Room.

Singers in the 13-member chorus range in age from 6 to 20 and come from the Dimen village in China's Guizhou Province. They are members of the Dimen Dong Cultural Eco-Museum's decade-long "100 Dong Songs Program," which has organized choirs from pre-schoolers to the elderly. The program received the U.S. President's Committee on the Arts and Humanities Youth Program International Spotlight Award during a ceremony hosted by First Lady Michelle Obama at the White House in 2012.

The United Nations Educational, Scientific and Cultural Organization (UNESCO) has recognized Dong folk singing as an Intangible Cultural Heritage. The a cappella style mimics the sounds of insects, birds, mountains and streams with themes of people and nature in harmony.

The chorus has performed at venues including the Smithsonian Institution. While on the Eastern Shore, its members will be treated to a day in Ocean City, MD, where they will sing for visitors at the Dunes Manor Hotel's daily afternoon tea, feast on French fries and caramel corn, and have time to play on the beach.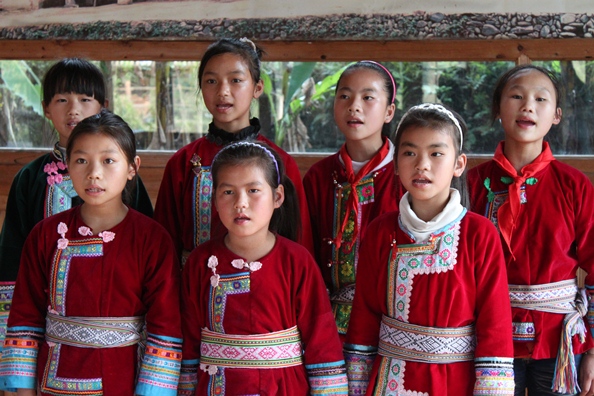 "For many of these children, this will be the first time they have seen an ocean up close," said June Krell-Salgado, SU cultural affairs director. "We want them to experience our culture just as we are experiencing theirs."
That includes a catered meal, complete with ice cream sundaes — a treat Krell-Salgado said was a rarity in the chorus' home region.
Sponsored by SU's Office of Cultural Affairs, World Artist Experiences, Inc., and the Embassy of the People's Republic of China in Washington, D.C., admission is free and the public is invited.
For more information call 410-543-6271 or visit the SU Web site at www.salisbury.edu.