Monday, August 27, 2007
Guest Visual Comedian Dan Kamin Performs at SU September 14-16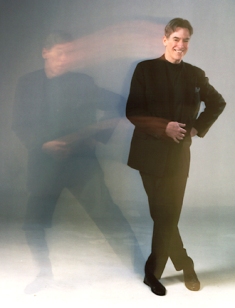 SALISBURY, MD---Dan Kamin's name may not be familiar, but his work is.
From teaching Johnny Depp how to roll a coin around his fingers for Pirates of the Caribbean to putting Robert Downey Jr. through a crash course in physical comedy for his acclaimed title role in Chaplin, he has educated some of the world's most acclaimed actors.
This September, however, Kamin is the one going back to school. Friday-Saturday, September 14-15, at 8 p.m. the performer brings his show Comedy in Motion to the Black Box Theatre of Fulton Hall. The performance features eye-popping illusions, sleight-of-hand magic and quirky choreographic comedy.
Kamin follows these performances with a second show, Funny Bones, 2 p.m. Sunday, September 16, in the Black Box Theatre. This performance offers a peek at the enchanted comic world of Charlie Chaplin. Kamin, considered the world's leading expert on Chaplin's comedic methods, begins the show with a classic Chaplin short, followed by live physical comedy demonstrations with audience participation. Dr. Paul Scott, a member of the Salisbury Symphony Orchestra, provdes piano accompaniment.
In addition to his work with Downey and Depp, also for Benny and Joon, Kamin created the Martian movement for Tim Burton's Mars Attacks! and appeared on screen as the wooden Indian who comes to life in the cult classic Creepshow 2.
SU students will have the opportunity to see his work up close when he performs as Corpozoid Man, a hypnotically slow corporate recruiter character he plans to unveil at an unannounced time at the Guerrieri University Center.
"I am excited about Dan's performance at SU," said Dr. T. Paul Pfeiffer, director of SU Theatre. "Dan's work is sophisticated, but at the same time it's accessible to everyone. I have no doubt his unique brand of comedy will delight the entire family. I'm especially please that he is going to work with our theatre students while he's here, which is a great opportunity for them to learn first-hand from a master of comedy and movement."
Kamin was inspired at a young age by master mime Jewel Walker. Silent films featuring comedic stars including Chaplin and Buster Keaton fueled his desire to practice physical comedy. His past works have included the original show Silent Comedy … Live! and the book Charlie Chaplin's One-Man Show, with a preface by Marcel Marceau.
Admission to his performances at SU is $12, $10 for seniors and children 12 and under. For tickets call the SU Box Office at 410-543-6228.
For more information visit the SU Web site at www.salisbury.edu.