Thursday, May 12, 2016
Guerrieri University Center Art Space Presents 'Nature of Space' Through May 27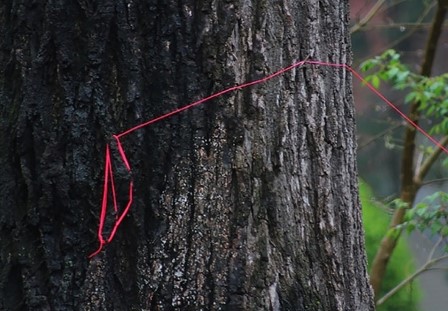 SALISBURY, MD---The Guerrieri University Center Art Space hosts the photography exhibit "Nature of Space" by Salisbury University senior B.F.A. major Christy Cox through Friday, May 27.

Studying painting at SU, Cox works for the SU Art Galleries and is a member of its creative review board. Living on the Pocomoke River her entire life has given her a deep connection with the natural world.

"The relationship between man and nature is pre-assumed and socially constructed," she said. "We create structures that impose upon and destroy existing perfection. My work seeks to erase those constructed boundaries between man and nature, beauty and filth, preciousness and disposability.

"'Nature of Space' is a series of digital photos taken from my site-specific installations with the intent to accentuate an integrated balance between the existing and the constructed. By adding uncanny objects to unexpected places, I encourage the viewer to reevaluate their version of beauty and their impact on the land. To accentuate the passing of time, my objects rest upon their surroundings and are affected by natural changes in weather or surrounding species.

"By nature I'm a materialist. I require a physical experience with everything around me. I strive for an intimacy with objects and nature and want to encourage that careful observation in others. I aim to create an environment in which the smallest parts of a thing, such as small piece of bark, can speak as loudly as the entire tree. I alter and rearrange these pieces to reconfigure my perspective and to share an altered view of the world."

The Art Space is located in the Guerrieri Center's second-floor concourse. Admission is free and the public is invited. For more information call 410-543-6247 or visit the Art Space website at http://www.salisbury.edu/guc/artspace.