Wednesday, January 8, 2014
Guerrieri Center Art Space Features 'Incomplete Memory' Through Friday, January 31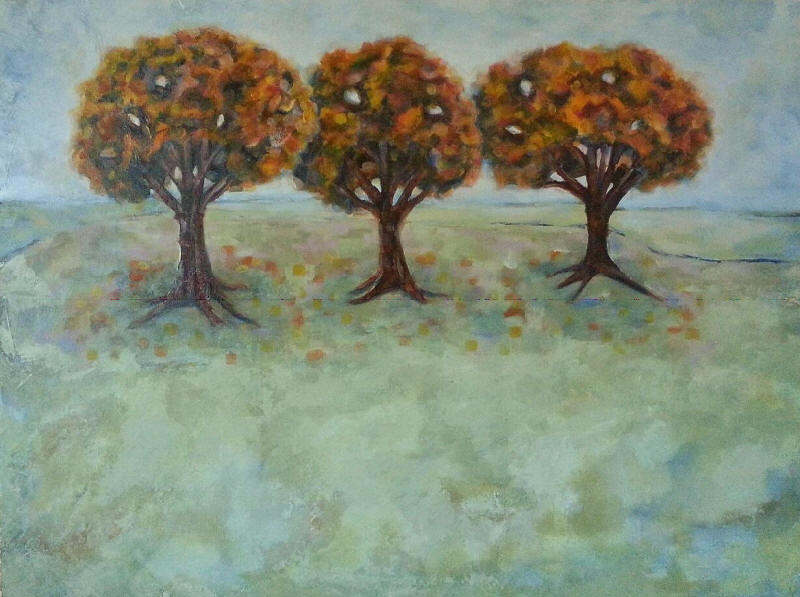 SALISBURY, MD---The Guerrieri University Center Art Space hosts the exhibit "Incomplete Memory" by alumnus Nicholas Dobrodey of Salisbury through Friday, January 31.
A native of Baltimore, Dobrodey moved to the Eastern Shore at age 5. Since earning his B.F.A. from SU in 2005, his work, predominately oil on canvas, has been shown in Salisbury, Snow Hill and Ocean City.
Artworks on display at SU include interpretations of such natural elements as land, water and space.
"Often described as a journey, an ongoing experience takes place within the cognitive records of the individual mind and can be recorded through media," Dobrodey said. "The result is a filtered translation that is limited to the physical characteristics of media and the physical reception of the individual.
"Painting, for me, is an active participation: It has its own language and is a physical and spiritual process. It is part of my individual, human journey. What results is a communication between the medium, memory and deeply personal experience. The act of painting is a series of experiences that are their own journey, which is in juxtaposition with the physical journey of living and the spiritual journey of being."
The Art Space is located in the Guerrieri Center's second-floor concourse. Admission is free and the public is invited. For more information call 410-543-6247 or visit the Art Space website at http://www.salisbury.edu/guc/artspace.