Friday, January 31, 2014
Guerrieri Art Center Showcases Photography by Elissa Laib February 3-March 3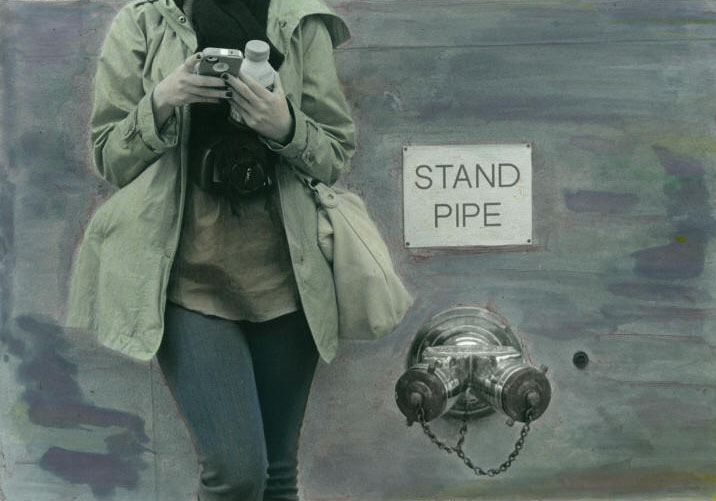 SALISBURY, MD---The Guerrieri University Center Art Space hosts the exhibit "New York for a Day: a Collection of Street Photography" by senior Elissa Laib from February 3-March 3.
A native of Lancaster, PA, Laib grew up in Carroll County, MD. She is pursuing a B.F.A., with a concentration in photography, at SU.
"I primarily consider myself to be a photographer with influences the like of Vivian Maier, Sally Mann, Cindy Sherman and Gregory Crewdson," she said. "If the expression of an idea calls for alternative mediums, I will utilize them to achieve the desired effect.
"Much of the work I produce is conceptual. A literary background and modest studies in psychology have led me to create art that is readable. I strive to create an atmosphere where the viewer can walk away in a state of reflection. Often I try to tell a story through imagery with messages relating to environmentalism or feminist notions, but the ultimate goal is to present artwork that imparts a strong emotional impact on the viewer."
The Art Space is located in the Guerrieri Center's second-floor concourse. Admission is free and the public is invited. For more information call 410-543-6247 or visit the Art Space website at http://www.salisbury.edu/guc/artspace.