Wednesday, March 16, 2016
Goyens Discusses 'Inequality During the Gilded Age' March 21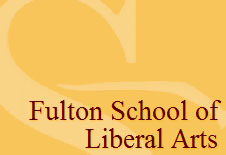 SALISBURY, MD---Dr. Tom Goyens, Salisbury University associate professor of history, discusses "Inequality During the Gilded Age: Responses to Industrial Capitalism" 7 p.m. Monday, March 21, in Teacher Education and Technology Center Room 153.



His presentation, hosted by the Charles R. and Martha N. Fulton School of Liberal Arts Sustainability Committee, is part of this semester's Interrogating Inequality course (IDIS 280-05).

Goyens speaks on counter proposals to capitalism during the second half of the 19th century, including the Knights of Labor, Henry George and the Populist Party, drawing parallels with the way current political policies grapple with a similar state of economic inequity.

Admission is free and the public is invited. For more information call 410-543-6030 or visit the SU website at www.salisbury.edu.