Thursday, February 12, 2009
'Gospel at Colonus' Opens at SU February 26
SALISBURY, MD---"I've been in a lotta shows in my life, and I've thought a lot of 'em were pretty good, but this is a masterpiece."
That's how actor Morgan Freeman, an original cast member of The Gospel at Colonus, described the Obie Award-winning recreation of an ancient Greek drama by Sophocles.
Salisbury University presents this riveting musical theatre work for nine performances Thursday – Sunday, February 26-March 1, and Wednesday – Sunday, March 4-8. All shows are 8 p.m., except for Sundays, which are 3 p.m. matinees, in Holloway Hall Auditorium.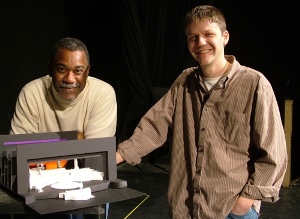 The Gospel at Colonus, which premiered at the Brooklyn Academy of Music in 1983, is not a traditional musical. Melding Greek mythology with a contemporary African-American church service, it is more of a theatrical oratorio combining gospel, rhythm and blues, and a touch of Motown. The music by Bob Telson has won extensive praise. The book is adapted by Lee Breuer, a founding member of the acclaimed avant-garde theatre company, Mabou Mines.
The New York Times called Colonus "an unlikely but inspired marriage of Sophocles and gospel songs" with "jubilant music and soulful testimony." Newsweek said it was "a triumph of reconciliation, bringing together black and white, pagan and Christian, ancient and modern in a sunburst of joy that seems to touch the secret heart of civilization itself."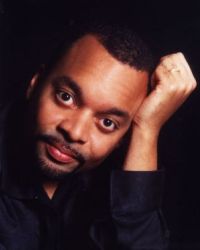 The pre-Christian story examines the last day of the outcast king, Oedipus. Theatrically, characters are portrayed by individual actors as well as ensembles in a way that is innovative yet mirrors classical Greek dramatic tradition. The possibility of redemption through suffering for Oedipus, his family and society, is movingly explored.
Directed by Robert Smith of SU's Department of Theatre and Dance with musical direction by John Wesley Wright of the Department of Music, Colonus features a multicultural, town-gown cast. "We hope this will be a grand coming together for our local and University communities," Smith said.
The cast includes: The Gospel Crusaders, Toneisha Harris, Debbie Johnson, Shanice Jones, James King, Darrell Mullins, Laurel Noone, Brandan Pippens, Terron Quailes, Keith Savage Jr., Jesse Saywell, William Willis and John Wesley Wright.
Set design is by Dr. David Shuhy, costume design by Brandon McWilliams and lighting by Tom Anderson, all of the Department of Theatre and Dance.
Smith has been thinking about directing Colonus at SU since the 1980s, when he saw it in New York. "It's a spirited work, telling a classical story in a contemporary way—a true celebration of the human spirit," he said. It ends with a hymn, "Let the Weeping Cease," whose final lyrics are "The love of God will bring you peace/There is no end."
Admission is $12, $10 for seniors. SU ID holders are free. For tickets or more information call the SU Theatre Box Office at 410-543-6228 or visit www.salisbury.edu.