Wednesday, November 14, 2007
Gilchrest Speaks on Iraq War at SU November 29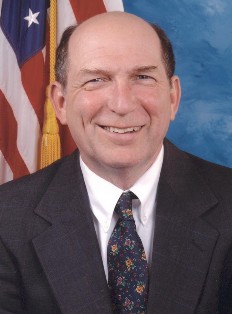 SALISBURY, MD---Drawing from a recent trip to Iraq, U.S. Congressman Wayne Gilchrest shares his observations about the war 7:30 p.m. Thursday, November 29, in the Worcester Room of the Commons at Salisbury University.
Gilchrest, elected to represent Maryland's 1st Congressional District for the past nine terms, discusses "Iraq and Back: Congressman Gilchrest Shares Perspectives on the War in Iraq."
"Congressman Gilchrest's talk comes at a critical time in the debate on U.S. policy in the Middle East. Even with recent U.S. military successes, concern over the war remains high among the American people," said Dr. Harry Basehart, co-director of PACE (Institute for Public Affairs and Civic Engagement) at Salisbury University.
Gilchrest co-founded the House Dialogue Caucus, where he has led efforts to bring together members of both parties to reach consensus on policy issues involving Iraq and the Middle East. He has visited Iraq and the Middle East three times since the war began, and he returned from his latest visit last month.
During his tenure in Congress, Gilchrest, who has earned a reputation as an independent thinker, has been called a champion for environmental issues, especially relating to the Chesapeake Bay and global climate change.
Gilchrest joined the U.S. Marine Corps after graduating high school and served during the U.S. intervention in the Dominican Republic and later, the Vietnam War. Gilchrest was a platoon sergeant in Vietnam, where he was wounded in combat, and was awarded the Purple Heart, Navy Commendation Medal and the Bronze Star.
His talk is free and the public is invited. For more information call 410-677-5045 or visit the SU Web site at www.salisbury.edu.