Thursday, October 23, 2008
'Galileo's Muse' Explores Music's Influence in the Scientist's Life November 6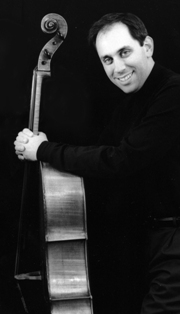 SALISBURY, MD---From inventing the proportional compass and the forerunner to the modern thermostat to perfecting the telescope and using it to record the heavens, Galileo was one of the Renaissance's most creative thinkers.
But what inspired the scientist to make the observations no one else could see? According to performer Benjamin Wolff, the answer is music. Wolff explains how Galileo used the arts as a basis for his scientific research during the musical presentation "Galileo's Muse" 7 p.m. Thursday, November 6, in Holloway Hall Auditorium at Salisbury University. The show is part of SU's fall Renaissance cultural affairs series.
Wolff presents live 17th century Italian music to demonstrate how this music influenced Galileo's thinking and experiments, many of which, like his famous inclined plane experiment, proved theories once believed to be incorrect. During that test, the scientist attached strings to an inclined plane, much as they were attached to lutes, and rolled an object down that plane. By listening to the changing pitch of the vibrating strings, he was able to determine the object's changing rate of velocity.
"It reminds us that creativity doesn't have boundaries, and that we can cultivate the ability to find remarkable insights in the most familiar things", said Wolff.
Sponsored by the Office of Cultural Affairs, admission is free and the public is invited. This event made possible in part by a grant from the Salisbury Wicomico Arts Council, awarded by the Maryland State Arts Council and the National Endowment for the Arts.
For more information call 410-219-2872 or visit the SU Web site at www.salisbury.edu.