Wednesday, September 10, 2014
Fulton Faculty Colloquia Series Continues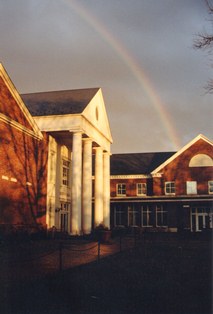 SALISBURY, MD---Faculty in Salisbury University's Charles R. and Martha N. Fulton School of Liberal Arts share their research and expertise during this academic year's Fulton Faculty Colloquia series.
Presentations are 3:30 p.m. select Tuesdays from September-April in Teacher Education and Technology Center Room 152. Topics and speakers include:
[Related links]September 16 – "Securitization and the Arab Spring: A Comparative Analysis of the Uprisings in Tunisia and Bahrain" with Dr. Leonard Robinson, associate professor of political science
September 30 – "Creating a Volunteer Functions Inventory for High Schools: Past, Present and Future" with Dr. George Whitehead, professor of psychology
October 14 – "Capturing the Dialectic of Sound and Gesture" with Dr. Jerry Tabor, professor of music
October 28 – "Recent Works: Explorations in Landscape Drawing" with Dr. Edward Brown, associate professor of art
November 11 – "'To Be or Not to Be' Is Not the Question: Un-knowing Hamlet" with Dr. Gary Harrington, professor of English
February 3 – "George Schuyler and Samuel I. Brooks: Neoconservative or Trickster?" with Dr. James King, associate professor of English
February 17 – "Changing the Research Paradigm: Putting the Subject in the Driver's Seat" with Dr. Lori DeWitt, associate professor of communication arts (postponed due to inclement weather)
March 3 – "Brasilia: A Biography" with Dr. Emily Story, associate professor of History
March 31 – "LGBTQ Safe Spaces: Bridging Recruitment and Retention" with Dr. Diane Illig, associate professor of sociology
April 14 – "Marta Lynch and Her Attraction to Power During the Argentinean Military Dictatorship" with Dr. Corinne Pubill, associate professor of modern languages
April 28 – "Measuring a Society's Tolerance and Broaching the Subject with Students: My Translation of Serge Bilé's Blanchissez-moi Tous Ces Nègres" with Dr. Claire Kew, associate professor of modern languages
Sponsored by the Fulton School, admission is free and the public is invited. Light refreshments will be served. For more information call 410-543-6450 or visit the SU website at www.salisbury.edu.