Wednesday, April 10, 2013
Former Nixon Aide to Speak on 37th President at SU Tuesday, April 30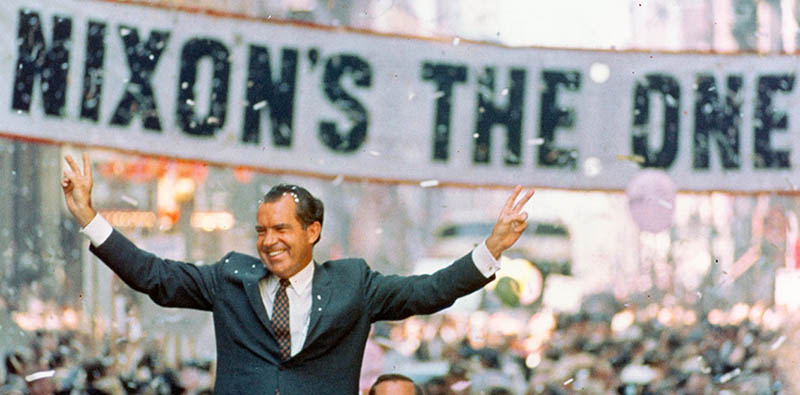 SALISBURY, MD---He told the nation he was not a crook; refused to give up his dog, Checkers; dedicated the Disneyland Monorail; and became one of the most controversial presidents in United States history.
But how well did anyone really know Richard Nixon? For most, probably not as well as Frank Gannon, a former aide who helped the 37th president prepare his memoirs. He celebrates the centennial of the embattled leader's birth during the talk "Richard Nixon at 100: Perspectives" 7 p.m. Tuesday, April 30, in the Great Hall of Salisbury University's Holloway Hall.
Gannon received a White House Fellowship and served under Nixon from 1971-1974. He accompanied the president to San Clemente, CA, aboard Air Force One following his resignation.
Gannon's collection of more than 30 hours of interviews videotaped with the former president in 1983, nearly a decade after Nixon's resignation, have become invaluable resources for presidential scholars. Today, Gannon writes for the Richard Nixon Foundation's blog, "The New Nixon."
Sponsored by SU's Institute for Public Affairs and Civic Engagement (PACE), admission is free and the public is invited. For more information call 410-677-5045 or visit the PACE Web site at www.salisbury.edu/pace.