Thursday, November 17, 2016
Folger, Madrigal Choir Conclude Fall Feature Fridays Series November 18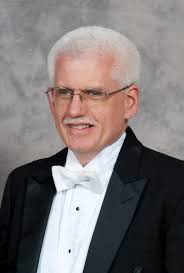 SALISBURY, MD---Dr. William Folger, co-chair of Salisbury University's Music, Theatre and Dance Department, and director of the SU Madrigal Choir, concludes the University's fall Feature Fridays downtown Salisbury lecture and performance series.

His presentation is November 18 at The Brick Room, 116 N. Division St.

The evening begins with a networking session at 5:30 p.m. The Madrigal Choir performs at 6 p.m. Folger shares insights on the group's selections.

Admission is free and the public is invited. For more information call 410-546-4127 or visit the SU website at www.salisbury.edu.