Thursday, September 6, 2012
Flood Watch Issued for Wicomico, Driving Advisory for Salisbury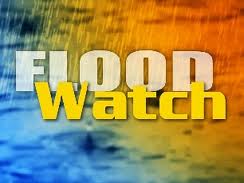 The National Weather Service (NWS) has issued a flood watch for Wicomico and surrounding counties until 7 p.m. A flood watch is issued when there is a potential for flooding based on forecasts.
Up to four inches of rain is expected in some areas, with higher amounts possible in isolated locations. Salisbury Police are asking motorists to refrain from driving on city streets during this time, if possible. Drivers should use sound judgment, avoid traveling through areas of standing water, and reduce speed when on wet or partially flooded roads and parking lots.
Showers and thunderstorms are expected to taper off by 8 p.m., according to the NWS. For further weather updates, monitor local media or visit the National Weather Service Web site at www.noaa.gov.