Tuesday, February 3, 2015
Faculty Earn $5K in Sea Gull Century Grants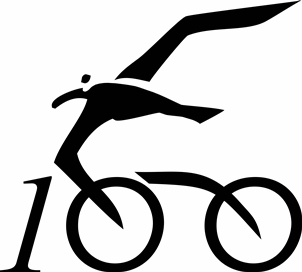 SALISBURY, MD---Proceeds from Salisbury University's Sea Gull Century bike ride are supporting the research and scholarly endeavors of 11 faculty members.

They are sharing their work at professional conferences across the United States this spring and have received over $5,000 in grants for expenses. Recipients include:

Dr. Jon Andes of the Education Specialties Department, who will present on strategies to address the challenge of recruiting and retaining the millennial generation in the profession of teaching at the Association of Supervision and Curriculum Development National Conference in Houston, TX;

Dr. Jathan Austin of the Mathematics and Computer Science Department, who will discuss free online resources for teaching discrete mathematics at Pearson's International Conference on Technology in Collegiate Mathematics in Las Vegas;

Drs. Claudia Burgess and Chin-Hsiu Chen of the Teacher Education Department, who will present on meeting national standards through movement at the SHAPE America National Convention in Seattle and on using "ants and activity sheets" to reach Common Core standards at the National Council of Teachers of Mathematics Research Conference in Boston;

Dr. Mara Chen of the Geography and Geosciences Department, who will explore with her colleague, Dr. Gina Bloodworth, the environmental attitudes of university students versus community residents at the Association of American Geographers Annual Meeting in Chicago;

Dr. Linda Cockey of the Music Department, who will discuss musician wellness resources at the Music Teacher's National Association Conference in Las Vegas;

Dr. Lincoln Gibbs of the Health and Sports Sciences Department, who will present on the design and assessment of short-term international service learning programs at The Forum on Education Abroad Annual Conference in New Orleans;

Dr. Dean Kotlowski of the History Department who will discuss American Indian policy under George W. Bush at the Hofstra University Presidential Conference on the George W. Bush Presidency in New York;

Drs. T. Ross Leasure of the English Department, who will present on medievalism in Game of Thrones' Westeros, and Victoria Pass of the Art Department, who will present on Italian fashion designer Elsa Schiaparelli's influence on Surrealist artists, both at the Popular Culture Association/American Culture Association National Conference in New Orleans; and

Dr. Manav Ratti of the English Department, who will present on contemporary South African literature's representations of justice in contrast against the law's attempts to redress racial suffering and injury at the American Comparative Literature Association Annual Conference in Seattle.

Recipients are selected by a Sea Gull Century committee and, this year, each received up to $500. Full-time faculty and staff (assistant director or above) are eligible to apply annually in December for Sea Gull Century grants.

For more information call 410-677-5416 or visit www.seagullcentury.org.