Friday, August 31, 2007
'Eyes on the Prize' Author Juan Williams Speaks at SU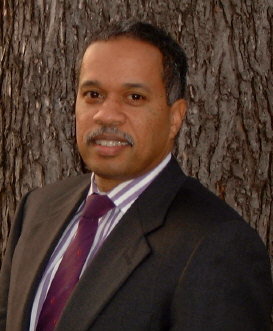 SALISBURY, MD---From the Montgomery bus boycott to the March on Washington, award-winning author Juan Williams tells the stories of people who changed the course of history in his bestseller Eyes on the Prize: America's Civil Rights Years, 1954-1965.
Williams visits Salisbury University to discuss the book, and those 11 tumultuous civil rights years, 7 p.m. Tuesday, September 18, in Holloway Hall Auditorium.
His talk is part of SU's "African American Cultural Celebration" fall events series, which highlights the life and work of influential African Americans.
One of America's leading journalists, Williams is a senior correspondent for National Public Radio, and former host of the NPR program Talk of the Nation. In addition, he serves as a political analyst for the Fox News Channel, and has appeared on programs including Nightline, Oprah and CNN's Crossfire. Williams is an Emmy award-winning TV documentary writer who also spent 21 years as a reporter with The Washington Post.
His talk compliments the SU screening of Eyes on the Prize, the critically acclaimed 14-part PBS documentary of true stories from the Civil Rights era. The series begins Tuesday, September 4, and continues on Mondays through December 3. All films are 7 p.m. in Caruthers Hall Auditorium.
This is a repeat visit to SU for Williams. In 2005, he spoke about another of his critically acclaimed books, the biography Thurgood Marshall: American Revolutionary.
Sponsored by the Office of Cultural Affairs, Williams' talk is free and the public is invited. For more information call 410-677-4685 or visit the SU Web site at www.salisbury.edu.