Monday, February 7, 2011
'Eye of the Photographer' Exhibit Showcases Orlando Wootten Images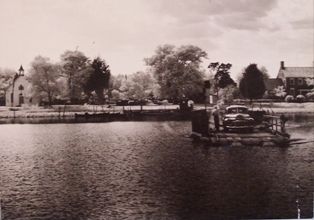 SALISBURY, MD---Salisbury University's Edward H. Nabb Research Center for Delmarva History and Culture revives the national award-winning exhibit "The Eastern Shore Through the Eye of the Photographer" February 14-June 30.

Featuring images of the Shore shot by one of its most famous photographers, Orlando Wootten, it was last seen in 1994. His works are on display at the Nabb Research Center Gallery in SU's East Campus Complex, 190 Wayne Street.

This version features images not previously shown. The original exhibition won recognition from the American Association for State and Local History.

Wootten was born in Laurel, DE, in 1909. During his career he was a freelance writer for the Associated Press and a photographer for the National Parks Service and The Daily Times. According to colleagues, he was a remarkable photojournalist, talented as a writer and gifted as a photographer. His extensive collection was donated to the Nabb Research Center's holdings.

"We are fortunate to have the Wootten collection to serve as a record of the changing ways of life on Delmarva," said Dr. Ray Thompson, Nabb Research Center director. "He captured many iconic images of the Shore throughout his career."

Gallery hours are 1-4 p.m. Mondays, Wednesdays and Fridays or by appointment. Admission is free and the public is invited. For more information call 410-543-6312 or visit the Nabb Research Center Web site at http://nabbhistory.salisbury.edu.