Thursday, March 1, 2012
Extended Library Hours Announced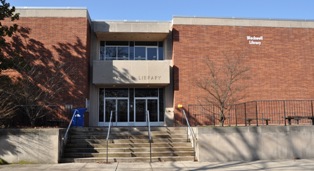 SALISBURY, MD---In response to student demand, Blackwell Library will open for extended hours beginning Thursday, March 1.
New hours are 8 a.m.-2 a.m. Monday-Thursday, 8 a.m.-10 p.m. Friday, 10 a.m.-8 p.m. Saturday and 11 a.m.-2 a.m. Sunday. A security guard will be dedicated to the library during the early morning hours to better ensure student safety and help arrange police escorts upon request.
No laptops may be checked out during the early morning hours, but books and course reserves may be borrowed or returned during that time. Desktop computers and printers will be available to students until closing.
For more information call 410-543-6130 or visit the library's Web site at www.salisbury.edu/library.