Wednesday, April 26, 2017
Ernie Bond Curriculum Resource Center Renamed for Late Professor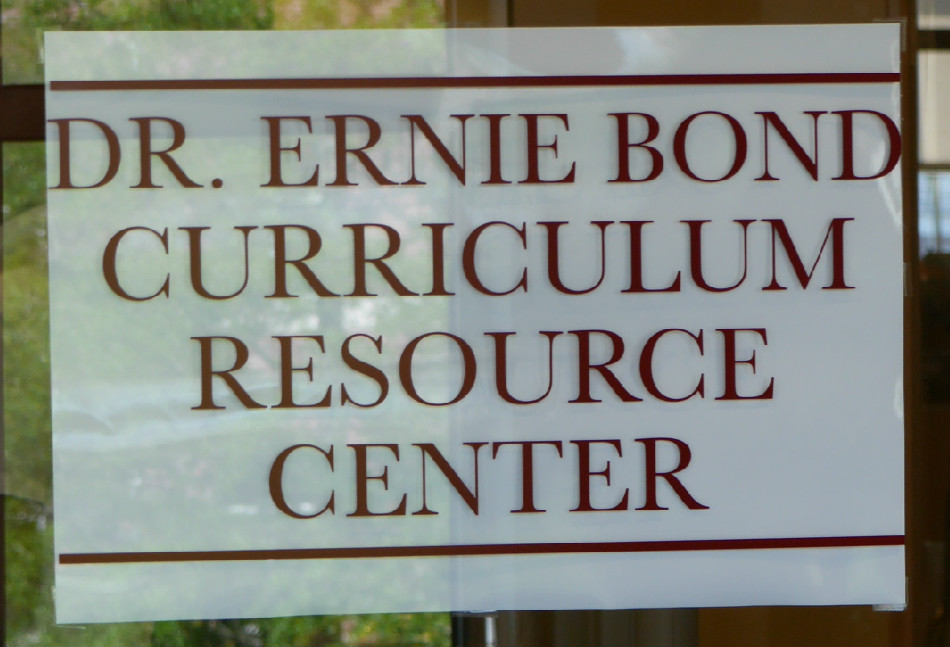 SALISBURY, MD---Late Salisbury University Teacher Education professor Ernie Bond dedicated his life to exploring literature for children and young adults.

Now, his colleagues have honored him by renaming a specialized library in Conway Hall as The Ernie Bond Curriculum Resource Center.

Located on the second floor, the center is home to books for children and young adults, often used by students who want to become teachers. Special collections include an environmental section, featuring winners of the Green Earth Book Award, as well as books about Maryland and the Eastern Shore or by regional authors or illustrators. Bond donated a number of works to the Center's 14,000-item collection.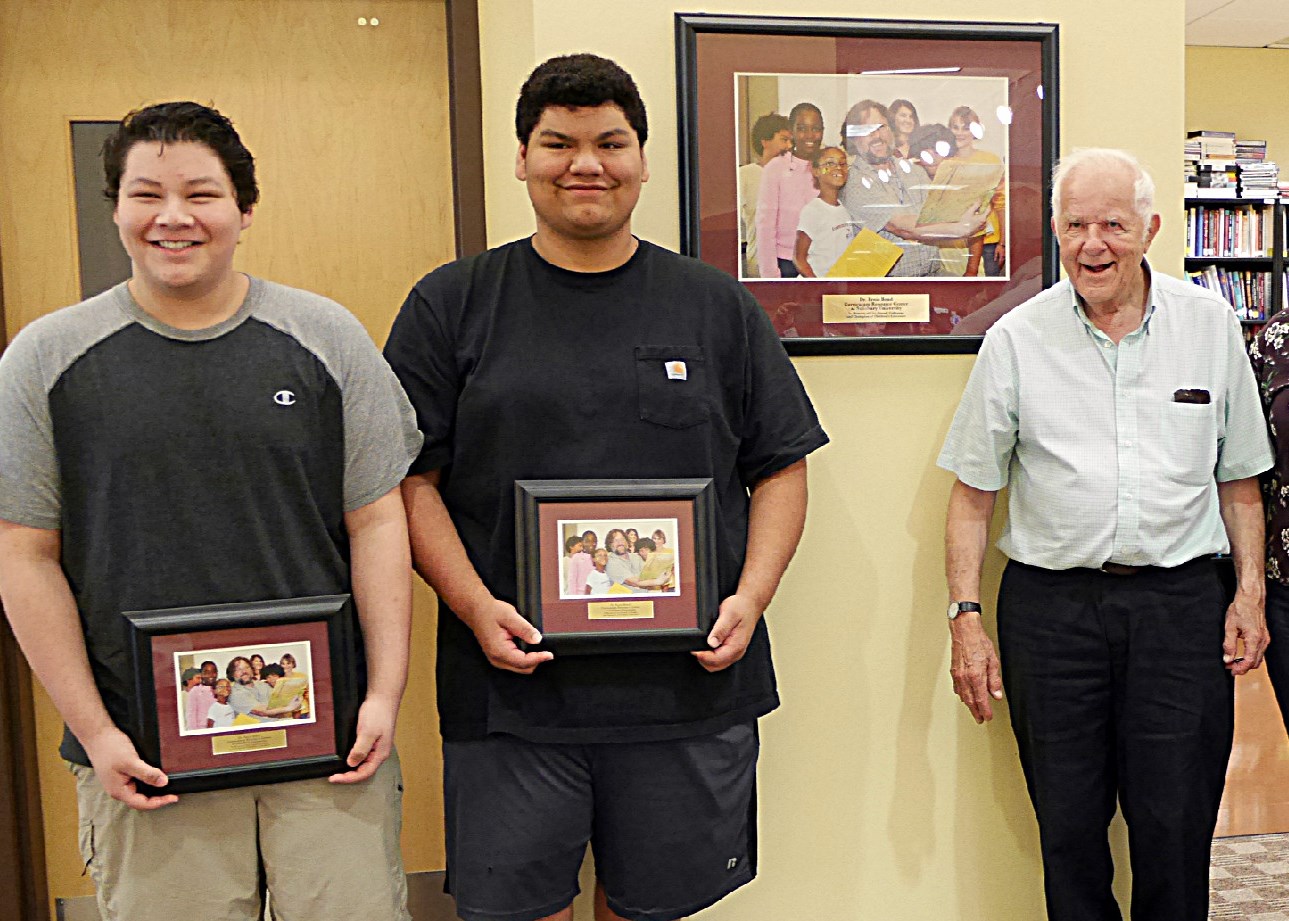 Pictured, from left, are the sons (Nicholas and Nathan) and father (Alpha) of late SU Professor Ernie Bond at the renaming ceremony.

"President Janet Dudley-Eshbach and I believe this a wonderful, fitting tribute suggested by education faculty and others to remember Ernie's many contributions," said Dr. Diane Allen, SU's provost and senior vice president of academic affairs.

"If Ernie wasn't in his office you could find him in the CRC," said Dr. Patricia Dean, a close friend and colleague in the Teacher Education Department. "You could ask him any question about a topic or author and he would name a dozen books about it."

An internationally renowned expert in children's and young adult literature, Bond coordinated SU's annual Children's and Young Adult Literature Festival from 2002-2016. He helped select The Nature Generation's Green Earth Book Awards, the Outstanding International Children's Book Awards and the prestigious Hans Christian Andersen Award. He was a member of The Children's Book Guild and United States Board on Books for Young Readers, and published the textbook Literature and the Young Adult Reader.



Honored at the state and national levels for his teaching, Bond was named Maryland Professor of the Year by the Carnegie Foundation for the Advancement of Teaching and Council for Advancement and Support of Education in 2007. He led courses on international children's literature to New Zealand, Iceland and elsewhere.

Bond passed away unexpectedly last fall.

Part of SU Libraries, the Ernie Bond Curriculum Resource Center supports the teaching, research and educational needs of Seidel School faculty, staff and students by maintaining materials relevant to their programs. Other campus and community members also use the center.

For more information, call 410-543-6030 or visit the SU website at www.salisbury.edu.