Wednesday, June 11, 2014
Enrollment Open for SU Social Work Cohort in Southern Maryland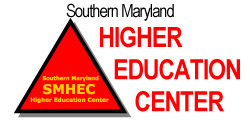 SALISBURY, MD---Southern Maryland students who want to earn bachelor's and master's degrees in social work may still apply for fall 2014 enrollment in Salisbury University's programs at the Southern Maryland Higher Education Center (SMHEC).

"All classes are in the evenings and/or online, and course scheduling will meet the needs of nontraditional students or those who are working," said Dr. Deborah Mathews, department chair.

Interested students are invited to attend an open house 4-7 p.m. Thursday, June 26, at SMHEC.

"Students can complete the program from start-to-finish without leaving their home community," Mathews added.

This will be the second cohort for both program options. The St. Mary's County site is the fourth statewide to offer SU's accredited B.A.S.W. and M.S.W. programs.

For more information about enrolling or attending the open house, contact Kathleen Arban at 301-737-2500 or ksarban@salisbury.edu.

For more information about SU programs, contact the Public Relations Office at 410-546-6030 or visit the SU website at www.salisbury.edu.