Friday, February 15, 2013
ESWP Offers Holocaust, Social Justice Education Workshop May 4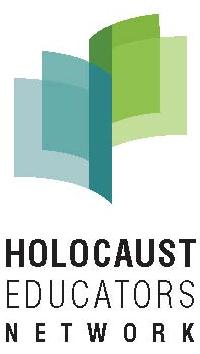 SALISBURY, MD---The Eastern Shore Writing Project at Salisbury University concludes its series of workshops for teachers on teaching the Holocaust and social justice topics 9 a.m.-noon Saturday, May 4, in Teacher Education and Technology Center Room 277.
Wagner and Stefani Pautz, both of Salisbury University's Education Specialties Department, organized the series. As fellows of the Holocaust Educators Network, they hope to help area teachers learn how to better incorporate the Holocaust and social justice education into their teaching.
"You can explore these topics using more than just The Diary of Anne Frank and Schindler's List," said Wagner.
During the final workshop, "Teaching the Holocaust Within the Common Core," scheduled Pautz and Wagner provide strategies and approaches for incorporating Holocaust education within the Common Core Curriculum being adopted across Maryland. The Holocaust and social justice are rich topics, said Wagner, for teaching skills in reading, writing and communication.
Registration is $25 and includes breakfast and materials. Pre-registration is required. The workshop is open to local educators and education majors.
To register, or for more information, call Pautz, Eastern Shore Writing Project director, at 410-677-0240 or e-mail snpautz@salisbury.edu.